Photographers & Photos Needed for Roadrunner Yearbook!
Posted Feb 1, 2012 | Category:
Everything Else
,
Volunteering
This information was originally posted on February 1, 2012. Please note that the article refers to events from a previous school year.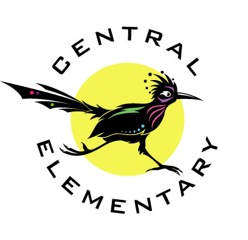 We're in need of volunteers for photographers and photos for the 2011-12 Roadrunner Yearbook.
Being mid-way through the 2011-12 school year, we need to focus on the Roadrunner Yearbook and make sure that we have all events/ topics covered with photos.  If you have photos from past events, you may submit them on a CD, a flash drive, or via e-mail.     I'll return these items back to you once they have been uploaded to our photo site.  If you have photos of any of the events below, or can volunteer to photograph future events, please contact me.  Thanks so much for your help!
If you can help,  please contact Jacquie Mathis 630-430-9948 or 
jacquiemathis@yahoo.com
.  
School Events
First Day of School
Fall Parent Night
Halloween Festivities
        – Play
        – Parade
        – Class Party
Veteran's Day
Science Fair
Band/Orchestra/Choir Winter Concert
K-3rd Grade Holiday Festival
5th Grade Hauser Tour
Multicultural Fair
Band Concert
Orchestra Concert
Spring Open House
Choir Concert
4th/5th Grade Spring Musical
5th Grade Awards
Clap Out
Last Day of School
Class Group Shots
PTO Presidents with their Central Kids
PTO Sponsored Activities
Family Fun Night
Hike and Bike Week
Roller Skating Party
Flying Carpet Club
Ice Skating Party
Book Fair
Winter Wonderland
5th Grade Games Night
Teacher Appreciation Week
Staff Appreciation
Artist in Residence
Talent Show
5th Grade Picnic
Other Events
Spirit Days
Extra-curricular activities
        – sports
        – scouts
        – performing arts
Historical Perspectives Assembly
Little Symphony
Kids saying pledge
Earth week activities
Screen Free Week activities
Cultural Arts Presentations
Birthday Boards
Lunch Buddies
Garden Gurus
Ecology Club
Marble Parties
Specials (PE, Art, Music, Library)
TDPE in Fitness Lab