Plunge into Fitness and Earn a Free Day Pass to Raging Waves Waterpark
Posted Mar 3, 2012 | Category:
Everything Else
This information was originally posted on March 3, 2012. Please note that the article refers to events from a previous school year.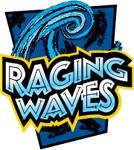 Do you want your children to do some physical activity and get away from screen time? Would they like a FREE ticket to Raging Waves Water Park?
The Central PTO is sponsoring a new fitness log program to earn a free pass to Raging Waves Water Park. All your child needs to do is complete 25 hours of exercise, beginning March 5 through April 30. On the attached fitness log, color in each section for each 30 minutes of exercise completed. Your child can participate in any type of exercise: walking, biking, playing team sports, swimming, skateboarding, jumping rope, etc. The ticket also comes with a discounted admission ticket offer for your family.
Please return the completed fitness log to your child's teacher by Monday, April 30.
Download the fitness log here.
E-mail Olga Pribyl with any questions at olga@centralptonews.org