Fitness logs available in school office
Posted Mar 9, 2012 | Category:
Everything Else
This information was originally posted on March 9, 2012. Please note that the article refers to events from a previous school year.
We have heard that the exercise log requires a lot of printer ink so photocopies of the Fitness Log are available in the school office.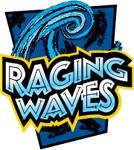 Do you want your children to do some physical activity and get away from screen time? Would they like a FREE ticket to Raging Waves Water Park?
The Central PTO is sponsoring a new fitness log program to earn a free pass to Raging Waves Water Park. All your child needs to do is complete 25 hours of exercise, beginning March 5 through April 30. On the attached fitness log, color in each section for each 30 minutes of exercise completed. Your child can participate in any type of exercise: walking, biking, playing team sports, swimming, skateboarding, jumping rope, etc. The ticket also comes with a discounted admission ticket offer for your family.
Please return the completed fitness log to your child's teacher by Monday, April 30.
Download the fitness log here.
E-mail Olga Pribyl with any questions at olga@centralptonews.org