Many Auction Volunteers Needed
Posted Mar 20, 2012 | Category:
Fundraising
,
Volunteering
This information was originally posted on March 20, 2012. Please note that the article refers to events from a previous school year.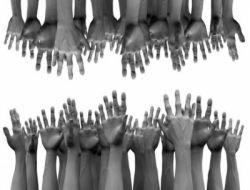 Calling All Auction Volunteers!
We need your help!  We are already preparing for the Central Auction on Friday evening, November 9.  In order to make it a huge success like the previous one, we need many volunteers.  The proceeds from the last Auction covered two entire years of our Artist-in-Residence program, as well as a big portion of the re-framing of our Cultural Arts collection.
Any help is appreciated, and there are jobs that can be done at home.  If you can give us some time, we will find a way for you to help.  Fun is guaranteed in the process!
If you can help or have any questions, please contact Amy Jacksic (pres-amy@centralptonews.org) and/or Jeannine Glavas (pres-jeann@centralptonews.org).   Even better, convince a couple of friends to join you!