Please continue to save Box Tops
Posted Apr 26, 2012 | Category:
Fundraising
This information was originally posted on April 26, 2012. Please note that the article refers to events from a previous school year.
Clip Box Top Labels – An Easy Way to Earn $$ for Central PTO!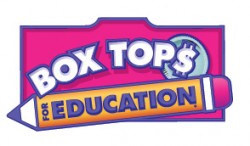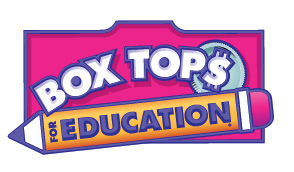 April 2012
Dear Central Parents,
It's hard to believe summer is almost here!  While you are enjoying your summer break, please consider an easy way to help fund our programs (i.e, Cultural Arts, Family Fun Night, Great Books, Science Fair, to name a few) sponsored by Central PTO.  Our school earns money and prizes by redeeming labels from products you may commonly purchase.  Eligible labels clipped from Tyson Project A+ and Box Tops for Education programs typically earn hundreds of dollars for the Central PTO.
Simply tear off labels or UPC's and send them to school in a baggie or envelope when school begins on September 6.  Please write your child's name on the envelope so that he/she may be entered into a drawing for a prize.  Or, when school begins, please feel free to drop off your labels in the collection bin outside of the school office.
Examples of Labels include the following: Campbells, Select Harvest, PACE, Pepperidge Farm, Emerald, People, Glad, Bic, Spaghettios, Prego, Franco American, V8, Goldfish, PopSecret, Wolfgang Puck, Dannon, and Post cereals (Alpha-bits, Bran Flakes, Cocoa Pebbles, Honey Comb, Shredded Wheat, etc.)  And of course, look for Tyson Project A+ labels.  
Thanks so much for your support!
Michelle Siedlecki, Central PTO