Central students move…and get free water park tickets!
Posted May 8, 2012 | Category:
Everything Else
This information was originally posted on May 8, 2012. Please note that the article refers to events from a previous school year.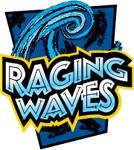 Wow!  Over 110 students (more than 25% of our students!) exercised more than 2,750 hours to qualify for a free ticket to Raging Waves Water Park!  Be on the lookout for another feedblitz explaining when to expect your ticket and how to obtain additional discount tickets. A big thank you to Olga Pribyl for suggesting this program and running it for us!