Special Education Parent Guardian Survey–May 31 Deadline
Posted May 11, 2012 | Category:
District 96
This information was originally posted on May 11, 2012. Please note that the article refers to events from a previous school year.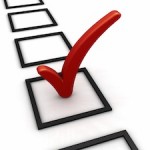 A Special Education Survey was recently disseminated to District 96 Special Education Parents by Dr. Polk's office via e-mail.  Please note that the deadline for submission of the survey is Thursday, May 31.
Please contact the Department of Special Education at 708-447-0706 if you did not receive a survey, or if you have any questions.