Important changes during last week of school
Posted May 17, 2012 | Category:
Everything Else
This information was originally posted on May 17, 2012. Please note that the article refers to events from a previous school year.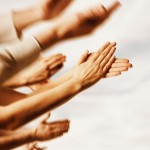 Please read the attached calendar carefully. Some changes have been made to the last week of school.  Please plan accordingly for the following:
Thursday, June 7th:  
*  This is the last day of school (not the 8th).
* The clap out will happen during the morning at 8:30am in the front hall (not in the afternoon). A reminder to fifth grade moms whose last child is leaving Central: we hope to see you there!
*  School will start as usual at Central. Field trips will leave from Central according to the times on the attached calendar.  Pickup after the school field trips will occur in the St. Mary parking lot in the back of the building on Burlington.  A big thank-you goes to Principal Diane Simonaitis for her cooperation and gracious courtesy in working with us on this change in location. Pick up times will be staggered and are listed on the attached calendar.
* Fifth Grade pick-up ONLY will be @ 2:00 @ the Scout Cabin in Indian Gardens at Fairbanks and Barrypoint Rd.
*  Report cards will be handed out at the end of the day.
Friday, June 8th:
*  There is no school this day. 
Monday, June 11th:
* Beginning today the Central school office is located at Blythe Park School till June 15th. Please use our current telephone number to get in touch: 447-1106. Dr. Limperis can be reached at the same e-mail address: limperisj@district96.org  Registration is at the District Office in North Riverside: 447-5007.