End of Year Medication Reminder
Posted May 25, 2012 | Category:
Everything Else
This information was originally posted on May 25, 2012. Please note that the article refers to events from a previous school year.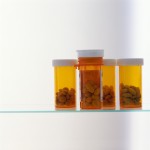 Please pick up any unused medication(s) that your child has in the school office by June 6th 2012. The school cannot store medication in the office over the summer and unclaimed medications will be destroyed by 07/01/2012.
Remember, if your child needs any medication(s) during the school day, including all over-the-counter medications, such as Tylenol, Benadryl, Advil, or any rescue medication such as Epi-pens or inhalers the medication authorization form, asthma action plan and/or food allergy plan must be completed and signed by both a physician and the parent/guardian. These forms are available in the school office and the District 96 website under the "Resources" tab. In addition, the medication must be brought to school in the original container, properly labeled with the student's name. Plastic baggies are not acceptable.
Thank you for your cooperation in maintaining a safe environment for our students. If you have any questions or concerns, please contact me.
Geana Chapp, RN
School Nurse