Lions and Tigers and Field Trips, OH MY!
Posted May 25, 2012 | Category:
Cultural Arts
,
Fundraising
This information was originally posted on May 25, 2012. Please note that the article refers to events from a previous school year.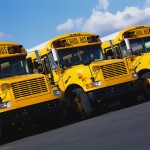 This will be a year to remember for all our children, as they embark on so many adventures in the last two weeks of school.  In anticipation of the field trip bonanza, the PTO this year committed to paying for all the cultural arts PTO field trips in full.  This means, there was no parent contribution for the PTO sponsored field trips.  Which field trips does the PTO sponsor?
Here is your list:
Kindergarten:  Riverside Arts Center
1st Grade:  1st Grade Walking Tour of Riverside
2nd Grade:  Barrio Grrrl!  at the Merle Reskin Theater in Chicago
3rd Grade:  Chicago History Museum and Lincoln Park Zoo and
a Walking Tour of Riverside
4th Grade:  A Tour of Frank Lloyd Wright's Robie House in Hyde Park
5th Grade:  Traditional Art Institute and Chicago Architecture Tour
Of course, none of these field trips would be possible without the endless volunteer hours from our parents, and the tremendous support from Central School teachers, staff, administration and Dr. Limperis.  Thank you!
The Field Trip Committee
Mary Ellen Park, Kate Nessinger, Sue Pipal