Screen Free Week Volunteer Needed!
Posted Jul 12, 2012 | Category:
Volunteering
This information was originally posted on July 12, 2012. Please note that the article refers to events from a previous school year.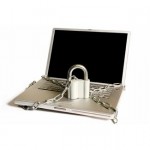 We are seeking a parent volunteer to head our Screen Free Week committee during the 2012-13 school year.  This event encourages our students to choose an alternative to watching television, and playing computer games, and other "screen" activities for a week. You will serve as a liaison between the school and the Riverside Recreation Department, Riverside Arts Center and Riverside Public Library in the creation of the programs offered during the week of April 29, 2013.
This is a great opportunity for a working parent to get involved!  All of our programs this past year were full and some had waiting lists!  Please consider volunteering so that we can continue with this very popular offering!  Interested in getting involved or have some questions?  Please contact pres-amy@centralptonews.org.  Enjoy your summer and see you in the fall!