Seeking Empty Gift Baskets
Posted Jul 25, 2012 | Category:
Auction
This information was originally posted on July 25, 2012. Please note that the article refers to events from a previous school year.
We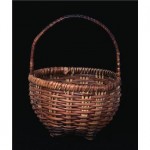 need your help!  The second Central Auction will be held on Friday, November 9th.  We are seeking empty gift baskets to use to hold our fantastic auction items.  Do you have any that you are willing to donate?  Please keep us in mind!
In addition to the baskets, we are also seeking donations from you. Do you or someone you know have a special skill like photography, knitting, baking, sewing, floral arranging, interior design or landscape design? Do you offer music lessons, dance lessons or salon services? Are you willing to offer your web design services or able to clean up a slow computer?  Do you have a weekend home that you would be willing to offer for a few days?  How about professional sports tickets, play tickets or museum passes?   Are you willing to host an event in your home?
No item is too small!  We can find a way to work it into a gift basket with other items.  Please consider making a donation.  If you have questions or are willing to offer a gift basket donation or a donation to be auctioned off, please contact Amy Jacksic at pres-amy@centralptonews.org