Welcome Back from Riverside Area Inclusion Network
Posted Aug 28, 2012 | Category:
Everything Else
This information was originally posted on August 28, 2012. Please note that the article refers to events from a previous school year.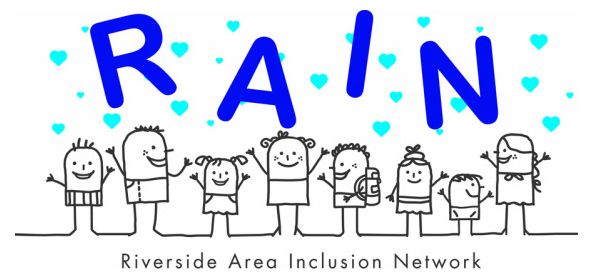 Greetings Parents!
The Riverside Area Inclusion Network ("RAIN") wants to WELCOME you to the 2012-2013 School year!  RAIN is a District 96 sanctioned network of parents and educators interested in meeting the needs of all students with different learning styles through education, support, and networking.   We work with parents from all of our schools to promote awareness, acceptance, and an inclusive learning and community environment for all students, regardless of their learning styles.
We would like to extend an invitation for ANY parent or educator to participate in our monthly support/educational meetings.  RAIN meets the third Wednesday of the month (every month except November) at the Riverside Public Library (Quiet Room), at the following times:
6:30 pm, Business Meeting (includes parents, educators, and administrators)
7:30 pm, Support & Education Meeting (parents only).
Here are a few of our upcoming events:
Resource Fair on November 3, North Riverside Commons, 9:30 am – 12:30 pm.  The Fair is designed to provide information and resources to educators and families of children with special needs or learning differences in a welcoming, helpful format.  Informational tables and displays will showcase resources and services (Mark your calendars!);
Superintendent Search Input; and
Inclusion Week, December 3-7, 2012.  RAIN will have a speaker and activities throughout the week to promote inclusion.  Stay tuned for more information.
We need YOUR input to make an impact in our District and community.  If you are interested in being a part of this fun, energetic group, or need more information, please contact us at raindistrict96@gmail.com  or through our web page at www.rainetwork.weebly.com.  Check us out on Facebook.
We hope to help you and your families have a great year!
Sincerely,
Mary Komperda, Mary Judy, Beth Marcou, Kate Nessinger, Kim Perry, Gelse Tkalec, and Jeannine Glavas