Welcome back to a new and improved Central!
Posted Sep 4, 2012 | Category:
Executive Board
This information was originally posted on September 4, 2012. Please note that the article refers to events from a previous school year.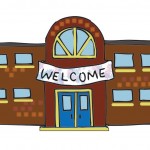 Dear Central Community,
How wonderful that Central is ready for us considering the tremendous amount of work that was done this summer.!  The 2012-13 school year promises to be a great one and we want to remind you that there are many ways to get involved with your child's school!
Get connected and stay informed!
The most important thing that you can do right now is ensure that you are signed up for feedblitz, ebackpack and our Facebook page.  There are three major ways you receive information, all which are paperless.  The first is through E-Backpack sent from Dr. Limperis every Wednesday.  E-Backpack announcements include school-related information and important dates.  To receive weekly E-Backpack e-mails, you must subscribe by going to www.district96.org/central, where there is a sign up option located on the right column.   To find out about what is happening with the PTO, go to www.centralptonews.org and subscribe to the weekly announcements.  The third communication option is through the Central PTO Facebook page.  If you are subscribed to Facebook, we encourage you to "like" us at www.facebook.com/CentralElementaryPTO.  You also may receive e-mails from your child's Lead Room Parent, but keep in mind that all communication will be via electronic mail.  You can always check out these websites and Facebook page to see past announcements, but these are the main ways to stay informed as we continue our commitment to being as "green" as possible.
Get Involved
We have lots of ways for you to get involved with the Central community.  You can read to your child's class during library, volunteer to help during a classroom party, or serve on one of our more than 50 committees!  The event this year that will require the most parent volunteers is our Auction being held on Friday, November 9th.  Please consider volunteering in planning the event, during the actual event or by making a donation to ensure that it is a success.  If you want to get involved at school, we have a way for you to do it!  We have opportunities available for parents that are only available during the evenings as well as those who have daytime flexibility with their schedule. PTO meetings are held the 2nd Friday of each month at 9am in the Central library with a few exceptions such as evening meetings.  You can find a complete list of meeting dates in the District Calendar which can be found on the District 96 website.  You also can purchase a hard copy from the PTO. As a parent of a Central child, you are automatically part of the PTO; there are no membership dues and every voice is heard equally.  Our first PTO meeting is on Friday, September 14 @ 9 am in the Library.  Come and grab a cup a coffee and hear what we have planned for this year and how you can participate.
What are we doing?
You are probably wondering where the money from our few fundraising events goes.  We will continue to raise money for the hugely popular Artist in Residence program.  The Muntu African Dance Troupe was a great success with both the children and teachers and we are already investigating who will come to work with the children in the future.  We also have our annual Fall Family Fun Night and ice skating and roller skating parties back by popular demand.  We will welcome back professional BMX bike rider, Matt Wilhelm, who will do an anti-bullying presentation for the children…a message that we cannot share enough with our kids.  These are just a few of the events coming up!  You will receive feedblitz communication about the long list of events throughout the year.
As we start another wonderful year at Central, we ask that you consider donating through one or more of our fundraisers or volunteer your time.  We offer several ways for you to donate, volunteer and/or participate and we are so grateful for your participation.  Attached you will find a list of our fundraisers and their timelines.  You will receive regular feedblitz communications as well as postings on Facebook about how you can volunteer your time.  We are looking forward to welcoming those who are new to Central and welcoming back those who are returning.  Please feel free to contact us with any questions, comments or concerns.
Regards,
Amy Jacksic (pres-amy@centralptonews.org) and Lynda Murphy (pres-lynda@centralptonews.org)
Central PTO Co-Presidents