Volunteers Needed for D96 Faculty Recital
Posted Sep 10, 2012 | Category:
Volunteering
This information was originally posted on September 10, 2012. Please note that the article refers to events from a previous school year.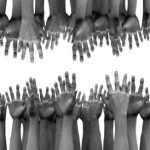 Will you be attending the D96 Faculty Music Recital this Wednesday, September 12, at 7pm at Hauser? We could use two Central volunteers to help set up for the reception that will take place after the performance, man the food table during the post performance reception or to help clean up after the reception. If you will already be attending, this will be super easy and not require much of your time. Please let us know if you will be available by emailing thirdvp@centralptonews.org.