100% Fund Deadline is 9/21
Posted Sep 13, 2012 | Category:
No Hassle Fund
This information was originally posted on September 13, 2012. Please note that the article refers to events from a previous school year.
Please don't forget to submit your contributions by Friday, 9/21.  Any amount is truly appreciated!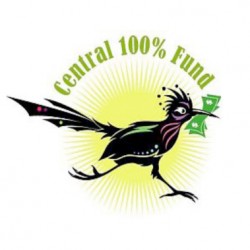 Give now to the school fundraiser that uses
your money, but NOT your time.
100% goes to Central!
99.9% hassle free (just write a check)
100% tax deductible!
100% product sales free
100% APPRECIATED
The majority of funds raised for valuable PTO events and activities will come from the Central 100% fund – a "just write a check" option that is simple, quick and benefits your children … 100%!  
Giving to the fund is optional but parents are encouraged to contribute a suggested amount of $100 per family by Friday, September 21st .
100% fund supports such educational programs and social community building activities as:
Classroom items like cameras and Science-in-a-Can
Books for Central School Library
Teacher appreciation activities and luncheon
Science Fair
Jr. Great Books/Flying Carpet Club and Read to Succeed
Roadrunner Yearbook
Kid's Care
Hike and Bike to School
Talent Show and Halloween Play
Social events such as Ice Cream Social, Skating Party, Family Fun Night and 5th Grade Games Night
Artist in Residence Projects and Cultural Arts Materials and Field Trips
Click here for the 100% donation form.  Please contact Amy Hill with any questions.