We need you!
Posted Sep 15, 2012 | Category:
Auction
,
Everything Else
,
Reminders
This information was originally posted on September 15, 2012. Please note that the article refers to events from a previous school year.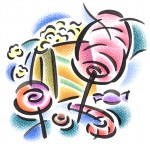 Family Fun Night is fast approaching on Friday, 9/28 from 5:30-7:30pm. We need over 80 parent volunteers to make this evening a success.  This is a great way to get involved and meet other Central parents!  We have made it very easy to volunteer.  Please go to the link below and choose a 30 minute volunteer time slot.  We would love to have dads volunteer, especially monitoring the bounce houses.
www.signupgenius.com/go/4090A4DAAAA2EA20-family
We are very excited to be doing our first Family Fun Night food drive for the Riverside Township Food Pantry.  We are encouraging all families to bring a non-perishable food item (beans, peanut butter, canned fruit or vegetables etc) or paper products (paper towels/toilet paper) with you to Family Fun Night.  The pantry is in need of donations and we want to fill their shelves.  There will be donation boxes near the ticket distribution table that evening.
The pizza order form must be turned in by 9/20 to the PTO mailbox in the office.  If you send it in your child's backpack and label the envelope "PTO Family Fun Night" it will be sent to the office on your behalf.
Finally, we will begin selling tickets at Family Fun Night for the Central Auction to be held the evening of Friday, November 9th at the Riverside Golf Club.  Tickets will be priced at $50 each.  More details will come in future communication from the PTO.