Yearbook Picture Upload Form
Posted Oct 7, 2014 | Category:
Yearbook
This information was originally posted on October 7, 2014. Please note that the article refers to events from a previous school year.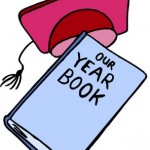 WE WANT YOUR PICTURES!
The 5th grade yearbook staff is ready to start working on the yearbook! And, we need your pictures! I am sure there are a lot of great pictures out there from the first day of school, spirit days, or Family Fun Night!
You can easily upload your pictures using the information in the Lifetouch Yearbook Upload Flyer 2014-15.  Additional information can be found in the Community Upload Instructions.
Throughout the year, upload your pictures of all school events so we can add them to the yearbook! All pictures need to be uploaded by the end of March 2015!
Questions? Contact Lynda Murphy at lyndad1106@yahoo.com
Reminder: The first Road Runner Yearbook Staff Meeting is this Thursday, October 9th during the lunch/recess hour.  If your 5th grade student is on staff, make sure they bring a lunch to school!