Welcome to the 17-18 School Year!
Posted Aug 28, 2017 | Category:
Everything Else
This information was originally posted on August 28, 2017. Please note that the article refers to events from a previous school year.
Hello and welcome to the first Feedblitz of the new year!  Feedblitz will be sent out on Monday mornings and will have information about upcoming events, news and other happenings at Central.
The PTO has already been hard at work.  Did you know that the PTO board even meets over the summer to prepare for the new school year? We've established a new budget for the year and some of our committees have already met to begin work on upcoming events!  Here is what is coming up:
Fall Parent Night is Thursday, September 14 and information about the evening will be distributed by Central Staff.
 Family Fun Night is on Friday, September 15 from 5:30-7:30 PM. There will be games, food and the ever popular DUNK TANK! Please be on the lookout about how to purchase food and tickets-you will not want to miss the fun event!
1st PTO Meeting of the year is Tuesday, September 19 from 8:30-10:00 AM. Our meeting will be held in the music room at Central.  Join us!
Want to keep up with PTO news and events? Besides reading the Feedblitz, there are a few other ways to do so:
Follow us on Facebook!  www.facebook.com/CentralElementaryPTO/
Check out our website! CentralPTOnews.org
Shoot us an email! Kim Cimino: ciminokl@comcast.net or  Heather Manning: HeatherManning79@gmail.com
Scope out the bulletin board in the hallway!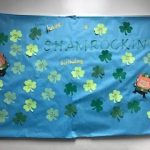 Here's to a great year!
Kim and Heather