Roadrunner Weekly: 12/17-12/21
Posted Dec 17, 2017 | Category:
Everything Else
This information was originally posted on December 17, 2017. Please note that the article refers to events from a previous school year.
Winter break is almost here!  The Central PTO Executive Board wishes each family a relaxing & joyful break and a prosperous New Year.  We are grateful for the wonderful families of Central who contributed so much to make 2017 successful.  Looking forward to many exciting PTO events in 2018!
This is a friendly reminder that the last day of school this week is Thursday, 12/21.  There is no school on Friday, 12/22.
FLYING CARPET CLUB REGISTRATION ENDS THURSDAY!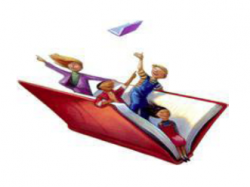 Flying Carpet Clubs are Central PTO's lunch/recess Junior Great Books groups for children in grades 1-5. We meet once a week for 9-10 weeks, starting the week of January 16. Please note that because we meet during lunch/recess, Club Members do not participate in recess on meeting days. Club Members must read the story of the week (or have it read to them) twice prior to their Club meeting. On meeting days, they must come prepared with their book, sack lunch* and drink. If you are unsure whether your child would enjoy this as an alternative to the regular lunch/recess program, please contact his or her teacher to discuss. Clubs are small to promote shared inquiry and the quality exchange of ideas. As slots are allotted on a first come first served basis, we ask that completed registrations be returned to the PTO Mailbox as soon as possible, but no later than Thursday, DECEMBER 21. Used books can be borrowed from the PTO at no cost. New books may be ordered at a cost of approximately $20.00 each.  We will notify you by email if we are unable to accommodate your registration. Club Members will receive their books the week prior to their first meeting. Click the link below for the registration form:
KIDS CARE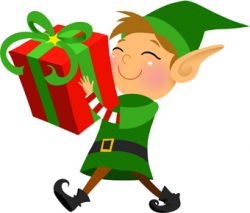 Central School's KidsCare program was created to help promote the importance and impact of charity. This holiday season, KidsCare will be collecting financial donations to help families in need in our Central community. The goal is to help make the holiday season a little brighter for the children of these families. Anything helps- bring your change, your dollars or contact our PTO representative Kelly Holakovsky if you would like to arrange a larger donation.
If you would like to contribute, you can bring your donation to the Holiday K-2 (6:30PM) and 3-5 (7:30PM), Programs on Monday, December 18TH .  The 4th Grade Girl Scouts will be collecting donations at the door and in the aisles of the auditorium before, between and after the shows.
Thank you very much for your generosity!
CULTURAL HERITAGE NIGHT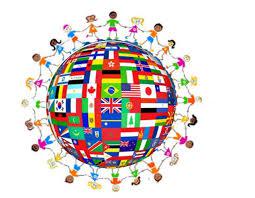 SAVE THE DATE! Tuesday, January 23, 2018 6pm – 8pm
WE NEED VOLUNTEERS TO SHARE THEIR CULTURE AND TALENTS!!
Whatever country or culture you are from and/or interested in sharing, we want to learn from you as we celebrate our diversity! And don't forget any of our United States and territories. Even little 'ole Riverside could be represented!
What makes this great is you decide how much or how little you volunteer. We hope that you can participate in some way and help make this night a success! Students are also encouraged to participate and must be accompanied by parent/guardian.
Room Sponsors
We need a "host" family to help lead and organize each room. And we need additional families to participate in sharing that room's culture. We hope that there are enough families per room so the time can be shared and all can have a chance to experience the other countries and performances too! Examples:
Share traditional foods, perform or play traditional music and songs. Teach visitors the language. Play a game. Make a craft. Display traditional clothing. Share favorite customs and holidays. Play a slide show with favorite photos. Help decorate the room.
Performances
We need individuals and groups to perform dances, songs and music of any culture or country. These will be performed throughout the night in the gym.
Additional Volunteers
We need volunteers to help set up and with other behind the scenes needs.
Volunteer Sign Up Genius:  Cultural Heritage Night
If you have questions contact Wendy Dockter at wendydockter@gmail.com.
The sky is the limit! Think out of the box!
Keep it KID CENTERED and be as INTERACTIVE as possible. And HAVE FUN!