Roadrunner Weekly: 2/20/18-2/23/18
Posted Feb 19, 2018 | Category:
Everything Else
This information was originally posted on February 19, 2018. Please note that the article refers to events from a previous school year.
PLUNGE INTO FITNESS!
Your child can earn a FREE day pass to Raging Waves Water Park by just doing some physical activity! It's simple…and fun!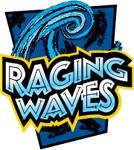 All your child needs to do is complete 25 hours of exercise, beginning February 12 through April 6. On the fitness log, color in each section for each 30 minutes of exercise completed. Your child can participate in any type of exercise: walking, biking, playing team sports, swimming, skateboarding, jumping rope, etc. The ticket also comes with a discounted admission ticket offer for your family.
NEW FOR 2018: Participating students who complete the Plunge Into Fitness Program will get a FREE June Admission ticket OR $10 OFF on admission ticket valid 07/01/18 – 09/03/18.
Please return the completed fitness log to your child's teacher by Monday, April 9th.
Here is the fitness log: www.ragingwaves.com/wp-content/uploads/2018/01/2018-English-Fitness-Log.pdf
Here is the flier:  www.ragingwaves.com/wp-content/uploads/2018/01/2018-Plunge-English-Flier-revised.pdf
Questions? Contact Andrea Hall at loumaple@yahoo.com.
SCIENCE IN A CAN!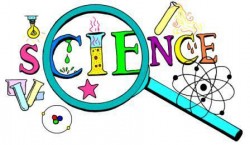 "SCIENCE IN A CAN" started this week with some awesome in-class science demonstrations. If you have a child in Kindergarten, 2nd, or 4th grade be sure to ask them about the science demonstration and go over the handout that was sent home with each student! That leaves 3 more weeks of take-home experiments–don't miss the fun!
2018 SIC schedule: Cans will be sent home on February 23, March 2 and March 9 to be returned by the following Tuesday. Don't forget to read the can for instructions!
For those of you new to Science in a Can:
• This 4‐week science enrichment program is sponsored by the PTO and is offered to Kindergarten, 2nd and 4th grade students at Central School.
• Students are sent home on Fridays with their "Science in a Can." They perform the experiment and return the can (please remember to send the lid back too!) and completed worksheet by the following Tuesday.
• Most of the materials needed to perform the experiment are contained within the can. Any other materials that might be needed should be readily available at home.
• Since every child in each respective grade will be conducting the same experiment each week, we hope to provide an opportunity for discussion between the teachers and students regarding what happened and what was learned.
• At the end of the program, participating students receive a special reward!