Roadrunner Weekly, April 16-20
Posted Apr 16, 2018 | Category:
Everything Else
This information was originally posted on April 16, 2018. Please note that the article refers to events from a previous school year.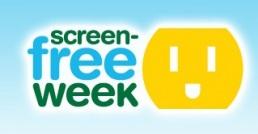 Screen Free Week is Here!
 During Screen Free Week, we encourage all Central students — and their families — to spend the entire week "unplugged".  To unplug, simply turn off your iPods, smartphones, iPads, computers, video game players, televisions, and every other type of screen you may have (unless you need it for schoolwork, homework, or other non-recreational purposes).
Instead of looking at screens, Central students are encouraged to spend time with friends and family, with their pets, with books, with music, or just doing something on their own, like learning a new skill.
Screen Free Week is Earth Week too, with Earth Day being Sunday, April 22nd.  So why not spend some of your screen-free time showing your love for the Earth by doing something to care for the animals, insects, and plants who depend on a healthy Earth?
Every day a student is screen-free, that student can submit a ticket in the PTO's raffle.  The more days a student is screen-free, the more chances she or he has to win great prizes, such as Aunt Diana's gift certificates.  Grab your raffle tickets here:
_________________________________________________________________________________________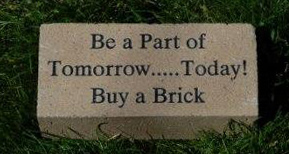 Brick Paver Sale Begins Today!
Make your mark on Central School history with specially engraved, commemorative paving bricks honoring your family, children or family member.
If you haven't already noticed them, these beautiful bricks adorn the perimeter of the Jeanie Kustok Memorial Garden. They are a great way to help preserve your family's ties with Central School!
Each brick is $100.00. The annual sale is going on now through May 14th. Please use the attached order form to place your order.
If you have any questions, feel free to contact Andrea Hall at loumaple@yahoo.com.
_________________________________________________________________________________________
Next PTO Meeting Held Before Spring Open House!
Curious about our PTO? Our next PTO meeting will be held just before Central's Spring Open House!  Join us at 5:30 to hear what we've been up to and what we have in store.  You're already a PTO member just be being a parent/guardian of a Central student-come check it out!
---