Tie Dye Fundraiser: Orders Due THIS FRIDAY 4/27
Posted Apr 23, 2018 | Category:
Everything Else
This information was originally posted on April 23, 2018. Please note that the article refers to events from a previous school year.
Let's Saturate Riverside with Central School Roadrunner Pride!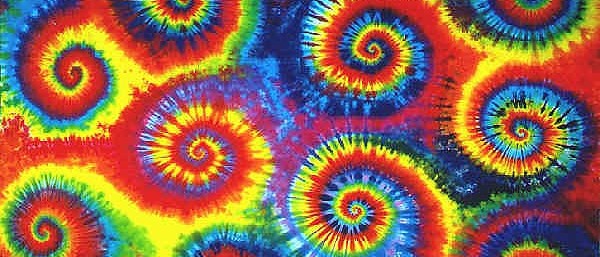 The Roadrunner Tie Dye T-Shirt Event is 

May 4th from 3:00 pm to 4:40 pm

 in the Cafeteria. 
On 
Friday, May 4th
, anyone who preorders a Central School Roadrunner T-Shirt can come and Tie Dye them in the Cafeteria after school!
Order one for yourself, for your siblings, mom or dad or grandparents! What a great gift for incoming kindergarteners. How about one for your favorite teacher!?
See the attached flyer/order form. All T-Shirts are $15, which includes the T-Shirt Dying Event. We will have snacks and refreshments for sale.
Fundraising proceeds will go toward painting and other supplies for upcoming playground projects. Come hear more about these and other fun PTO projects at our PTO meeting 
this Thursday 
night, an hour before Open House! Meeting is in the library, from 5:30 to 6:30 PM.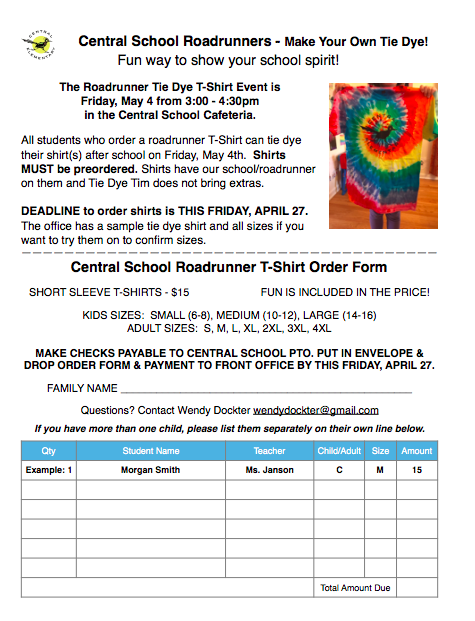 Tie Dye Order Form