4th and 5th Grade Sock Hop Info!
Posted May 10, 2018 | Category:
Everything Else
This information was originally posted on May 10, 2018. Please note that the article refers to events from a previous school year.
The 4th and 5th grade Sock Hop is next week!  Please read the information below and help us make the event a success by volunteering to chaperone or send in snacks! You can follow this link to the Sock Hop Sign Up Genius.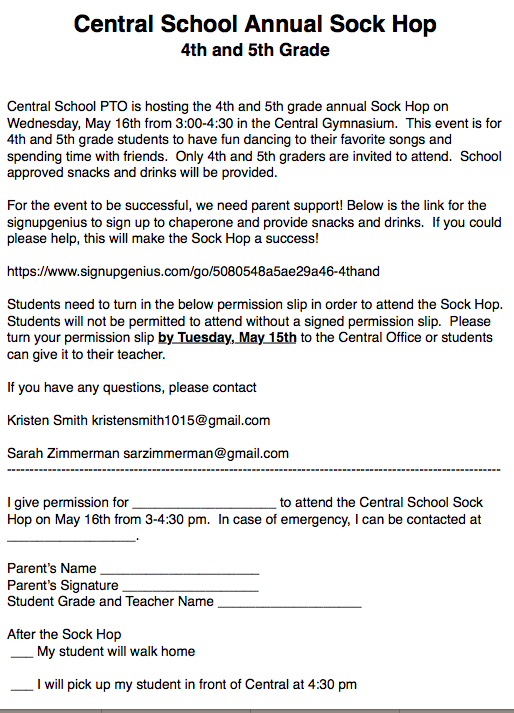 4th and 5th Grade Sock Hop song request