Posted Oct 10, 2016 | Category:
Auction
This information was originally posted on October 10, 2016. Please note that the article refers to events from a previous school year.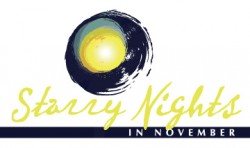 Central School Auction Tickets On Sale Now!
Central School Auction 2016
When:  Friday, November 4th 6:30-10:30 PM
Where:  Riverside Golf Club, 2520 Des Plaines Avenue, North Riverside
Info:  Tickets $50/per person includes open beer/wine bar 6:30-9:30   (Cash bar thereafter) Also includes food and live band.
Dress is casual.  Jeans allowed!
Note:  Tickets purchased at the door increase to $60/per person.
Click on this link to purchase tickets and register for online bidding!
www.silentauctionpro.com/onlineticketpurchase.php?groupId=911
***You must register for online bidding even if attending event.
 All bidding will be done ONLINE!
---