Posted May 16, 2015 | Category:
District 96
This information was originally posted on May 16, 2015. Please note that the article refers to events from a previous school year.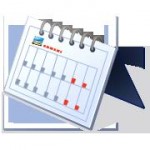 If you would like to order a hard copy 2015-16 School Calendar, print out and return the completed form with payment  to the PTO mailbox by Friday, June 5th.
The calendar will also be accessible online at no charge.
While you are thinking about next school year, remember, you can order your school supplies online!
K-5th Grade:
www.centralptonews.org/2015/04/25/2015-2016-school-supply-order/
6th-8th Grade:
www.centralptonews.org/2015/05/02/6th-grade-school-supply-kits/
---