Posted Mar 20, 2017 | Category:
Everything Else
,
Flying Carpet Club
This information was originally posted on March 20, 2017. Please note that the article refers to events from a previous school year.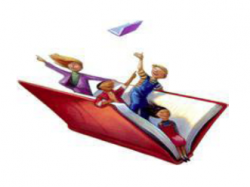 As Flying Carpet Clubs start wrapping up, we'd like to thank all parents and students who participated, and all teachers who allowed the use of their classrooms.
So that others may enjoy the program next year, we ask that all borrowed books be returned to the specially marked box in the office. Thank you!
---